San Francisco & Marin's Leading Couples & Sex Therapists
"When you create harmony within yourself, You will discover harmony in the world...
This human experience is full of transition and change. The rolling waves of life bring the full spectrum of pleasure and pain, of challenge and celebration, of loss and love. A great amount of human suffering is caused by grasping, resistance and the attempt to have control over life's conditions. Embracing the great mystery of life is an essential key in finding inner peace and joy.

In this continuous cycle of life, death and rebirth we are constantly being reborn on a cellular level as we grow, refine, become and transform. I am here to guide you in shedding the skin that no longer serves you and rewiring the pathways that will allow you to embody your true self and discover your fullest potential.
— Brandilyn Brierley, MA, MIM, SF & Marin Sex Therapist
My passion for being a sexuality and intimacy coach, sexologist, healer and guide, is fueled by the deep gratitude I feel for discovering natural states of inner peace and the belief in all people's innate ability to heal.
-Brandilyn, San Francisco, Sausalito and Marin Sex Therapist and Sexologist
HEALING INTIMACY
We are alive at very fascinating time on the Earth where our societal systems for partnership, family and community are going through some major reformations. As Esther Perel says, "Love rests on two pillars: surrender and autonomy. Our need for togetherness exists alongside our need for separateness." The dance of relationship teaches us to find balance in this interplay between our needs for individuation and connectedness.
I am passionate about healing intimacy issues…
I am passionate about healing intimacy issues and helping couples keep the flame of love and romance ignited in sustainable, longterm partnership.I am honored to hold sacred space for couples who have reached a crossroads to become clear on which road to take. I can lovingly support the process of conscious uncoupling when it is called for. I work with monogamy, polyamory, heterosexuality and LGTBQ populations which include and welcome all gender identities and relational orientations.
MARIN INTIMACY & SEX THERAPY CENTER IS A PREMIER BOUTIQUE STYLE PRIVATE THERAPY CENTER
As a highly specialized therapy center, we believe in treating you as a whole person whose intimacy & relationship needs & issues are rooted in the context of your life. Rather than operate as a managed-care driven mental health clinic, we work for you & not the insurance companies. Our top sex & couples therapists work with you holistically, while utilizing the latest cutting-edge modalities rooted in attachment & neuroscience.
"The meeting of two personalities is like the contact of two chemical substances: if there is any reaction, both are transformed."
— Carl Jung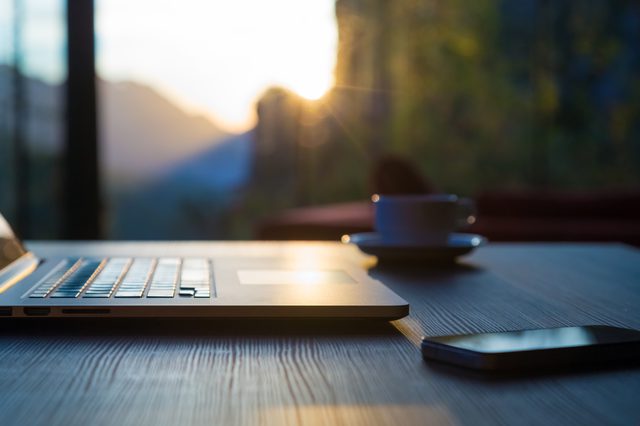 INTEGRAL Intimacy & Sexuality Coaching FOR INDIVIDUALS & PARTNERS
Sex therapy allows blindspots to become illuminated by bringing the subconscious into the light of conscious awareness. My Integral approach views the healing process through a holistic lens.
I blend holistic views of human sexuality and intimacy to create a method that is designed to suit the uniqueness of each individual (or partnership). I bridge healing wisdom traditions with contemporary psychology to alchemize an approach that will allow you to realize your potential through discovering your divinity.
San Francisco Bay Area & Marin Sex Therapy for Individuals
Our talented SF Attachment-Based Sex Therapists are specialists in issues related to sexuality, gender, sexual trauma, intimacy and are LGBTQ, Kink & Poly savvy.
METHODS & MODALITIES:
ALL YOU NEED TO DO IS BE YOU.
Our Leading San Francisco, Marin, Sausalito, and North Bay Psychologists, Psychotherapists, Couples Counselors, Sexologists and Sex Therapists are trained in the most up to date and cutting edge modalities that blend neuroscience, attachment, somatic-body awareness and communication skills.
MINDFULNESS,

GESTALT,

FAMILY DYNAMICS,

ATTACHMENT,

LIBERATION,

DEPTH,

HUMANISTIC PSYCHOLOGY

SEX THERAPY

NEUROSCIENCE



Vocally expressing the struggle in a space of genuine love, compassion and nourishment allows for remembrance that as individuals, we are interconnected to the entire cosmic web of the universe. I view sex therapy and intimacy coaching as the art of being a crystalline clear mirror and soundboard to the soul, allowing my clients to fully see and hear their own truth as it emerges through our work together. I intend for our healing relationship to guide you in discovering the multidimensionality of your true self, so that you may fully embody your authentic self-expression and open to the love, joy and bliss that you deserve.
AREAS OF FOCUS
SEX THERAPY

PARTNER & Relationship Coaching

DEVELOPING INTUITION

AWAKENING CREATIVITY

HANDLING TRANSITIONS / BREAKUPS

DISCOVERING PURPOSE

DEVELOPING YOUR AUTHENTIC SELF

Deepening Intimacy

Imprroving Communication

PROCESSING GRIEF / LOSS / BREAKUPS

DISCOVERING PURPOSE

DEVELOPING YOUR AUTHENTIC SELF
"Each person is like a complex musical composition waiting to be heard"
— Jennifer Mackewn
Marin's Leading Couples Counselors & Sex Therapists
EDUCATION + CREDIBILITY
◈ MA, Integral Counseling Psychology, California Institute of Integral Studies.
◈ Sex Therapy Certification, California Institute of Integral Studies.
◈ BA, Visual Arts, Writing and Yoga, Naropa University.
◈ Masters Certification in Intuition Medicine® from the Academy of Intuition Medicine®
◈ Ketamine Assisted Psychotherapy Certification, The Ketamine Training Center.
◈ Certified 200hr Yoga Teacher.
◈ Certified Trance Dance instructor.
My Story & Why I Can Help You…
I have the capacity to understand your process and hold space to help you heal and grow.
I grew up in a religious culture, loving to pray while fearing God. I was born with a keen sense of intuition and a passion for singing. In my adolescent years, I remember asking a church leader if my hero's and heroines, Mother Teresa, the Dalai Lama, Martin Luther King and John Lennon would be in the highest kingdom of heaven. Hearing they would not, created a rebellion within me that forced me to reexamine my religious beliefs. At this young age, I did not have any reference points to understand the vital contrast between spirituality and religion. Therefore, when I stopped believing in my religion, I lost part of my spiritual identity. This disconnection from spirituality caused me to lose my ability to sing and express. For the next couple of years, psychological pain and repressed self-expression created a blockage in my throat. Meanwhile, a close family member began to battle with severe addiction. My instinct was to do whatever I could do to help, which significantly inspired my interest in psychology and the healing arts.
At 18, I discovered Meditation and Yoga, which allowed me to reconnect to spirituality through a philosophy I could fully believe in, because it taught me that all humans were capable of obtaining enlightenment beyond any dogma. Reclaiming my True Spiritual Nature set my soul free again, which set my voice and unique expression free again. Through remembering my true identity, I was able to express myself with more authenticity and depth than before. I have been on a path deeply devoted to spirituality and personal transformation ever since.
In my life, I have had my heart broken open many times from the excruciating pain of loss. I am a survivor of sexual trauma and healed from PTSD, Anxiety and Depression through my own therapy. Each time I went through the darkness, it catalyzed a healing process within my spirit and psyche that ultimately brightened my light. The wounds I've healed within myself have grown me into the compassionate, loving, joyful, empowered, sovereign woman I am today.
Hardship has been the impetus for my soul's deepest transformation. My favorite word in Italian is Chairoscuro, which means it is the light that creates the shadows and the shadows that create the light. Contrast allows us to embrace polarity, so that we can transcend it.
My passion for being a sexologist, healer and guide, is fueled by the deep gratitude I feel for discovering natural states of inner peace, ecstasy and bliss through simple breathing and meditation practices. I have reverence in my heart for the arduous journey it took for me to arrive fully at home within my own skin.
I am excited to meet you, wherever you are at. It is my soul's mission to create harmony by sharing truth and transformation with humanity.
"I wish I could show you, when you are lonely or in darkness, the astonishing light of your own being"

— HAFIZ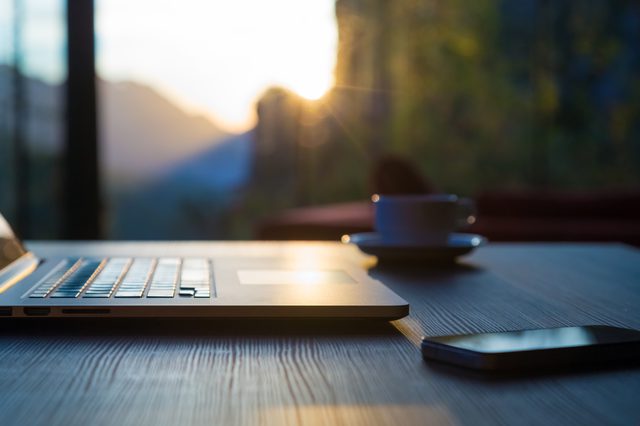 BRANDILYN BRIERLEY, MA, MIM
Marin Sex Therapy & Relationship Coaching
OFFICE LOCATION:
3030 Bridgeway, Suite 410
Sausalito CA 94965
Contact us for Relationship Support
Contact San Francisco's Best Couples Counselors & Sex Therapists to Deepen & Improve Your Partnership